Construction Waste Disposal: Doing it the right way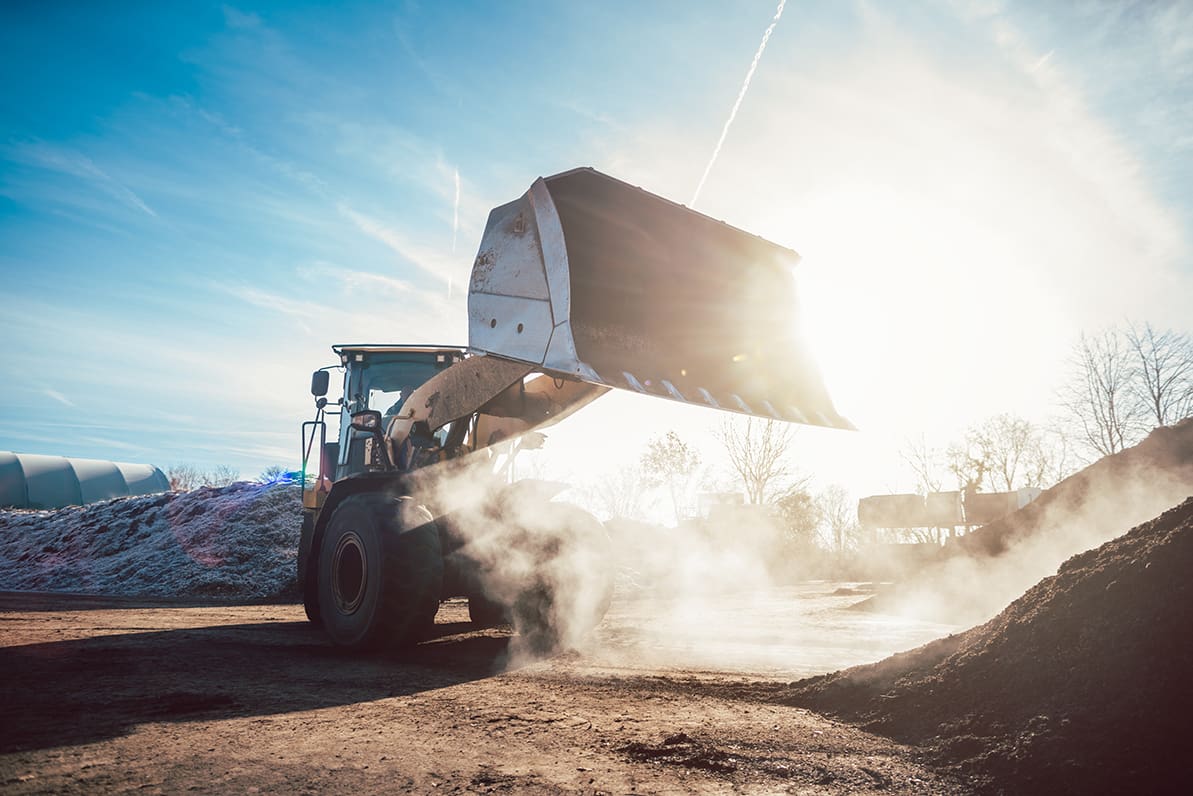 Dealing with construction waste is not as simple as carrying a bag of garbage to the trash can. You need to make sure it's done correctly, not just, so the client doesn't have to worry about it, but also because there are laws and regulations you need to abide by.
Below are some tips and hints that will help you deal with construction waste more effectively and without a lot of hassle.
Have a waste management plan
A construction waste management plan is vital. No project bigger than installing a light bulb should be done without a written water management plan. Any multi-stage, multi-floor project needs a waste management team assigned to make sure everything is handled correctly.
You have four options for waste on most projects:
Reuse – On some projects, you can reuse the materials right at the site. A beautiful window or ornate door can be used in a new place and given a new life. Consider how you can take the nicer parts of the building and look for ways to add it to the work. This can often add a feeling of history to a rebuild or remodel.
Donate – Habitat for Humanity and other charities will accept reusable construction items for their building or will resell them to fund their operations. Doors, windows, hardware, and even lighting can all be donated to be reused at another location. Check with your local charity to find out if they'll pick up and what they will take from you.
Recycle – At Builders Trash Service, we can now recycle everything from a construction site. This is becoming more common in cities around the country. Since construction waste accounts for 40% of all the waste going into landfills, it's important to keep as much out as possible.
Disposal – As a last option, waste can go to the landfill. The landfill operator will often have rules about what can be dumped and what needs to be removed from the waste.
Proper disposal of all materials
Buildings, especially older ones, contain hazardous materials that need to be disposed of correctly. Paint, asbestos, pipes, and more all have been found to be hazardous after years of being used in buildings.
Know what you're disposing of before you start. This will make the process go faster. Hiring a professional disposal company to consult on your waste management plan will give you the right answers where even hazardous materials can go to be gotten rid of.
Asbestos – No one should need to be told that asbestos needs to be handled by a specialized crew and disposed of properly. Let the asbestos crew get rid of your asbestos for you legally.
Lead – Lead paint and pipes can leach into the water supply. Local regulations will regulate what you can do with anything that contains lead. This can sometimes include dirt and concrete.
Mercury – Mercury can come from several sources, like lights, medical equipment, and lamps. If you're working on a location that has any mercury, it needs to be disposed of in accordance with local laws. There are specific isolation areas for mercury-contaminated materials.
Brick and concrete – Old bricks and concrete can't be reused as they are. They can be recycled into other things, like paving materials though. Bricks and concrete need to be removed by a vehicle that can handle a lot of weight.
Untreated wood – Old wood is more than just useless; it can harbor molds and insects. Reusing old wood is not a great idea for the structure of the building. Dispose of it properly.
Treated wood – Old pressure-treated wood was often treated with chemicals we now consider hazardous. Pressure treated wood should be segregated and disposed of separately, as well.
Getting rid of hardware
If you're remodeling an 1800s Victorian farmhouse, there are often a lot of hardware fixtures that can be saved and resold. Many are installed in new homes to add a historic feel and style.
Doorknobs
Light fixtures
Locks
Hinges
Windows and window frames
Doors
Tubs and sinks
Many other items can be recycled, especially from mid-century or later homes and offices.
Bathroom and kitchen fixtures
Sinks
Carpets
Broken porcelain
Drywall and masonry
The high cost of improper disposal
The Environmental Protection Agency (EPA) fined three companies in 2018 a total of $170,000 for improper disposal of waste. That's just one of thousands of fines levied every year.
"Facilities must take the proper steps to ensure that their hazardous waste is managed to safeguard employees, their community and the surrounding environment," said EPA Pacific Southwest Regional Administrator Mike Stoker in a statement. "These agreements will bring the companies into compliance with hazardous waste laws and help minimize the potential for hazardous waste releases to the environment."1
These types of fines aren't unusual. The problem for violators is that not only can the federal government fine your company for improper waste disposal, but the states and municipalities can also fine you.
The fines will often increase if the company knowingly disposed of the waste improperly. Any indication for authorities that management intentionally discarded hazardous waste incorrectly can even result in jail time.
It should also be noted that if the disposal is in conjunction with a long-term contract, like road work or a large development, you're likely to lose the contract as well, since the liability will often fall on the owner/clients along with the company.
In short, it's just not worth it. The price for getting caught is too high, invites scrutiny, and might lose contracts in the future. And, the companies are often responsible for the costs of cleaning up too, so you pay for what you should have done anyway.
Do it right
Disposing of C&D waste, especially from older buildings and sites, can be an arduous process, but with a complete waste management plan and a competent team on your side, it doesn't need to be a hassle.
In Columbus, Ohio, let the team at Builders Trash Services help you. We will handle all the waste from your projects correctly the first time. When you search "dumpster rental near me", make sure you're hiring a company that has the professional experience that C&D waste, especially the hazardous waste, that you need to make sure it's done well.